CrossFit Level 1
ACE – Certified Personal Trainer
NCCPT – Certified Personal Trainer
CPR/AED
Sam has been in the field of fitness for 19 years and has been personally training as a CrossFit athlete for 6 years.  Having been an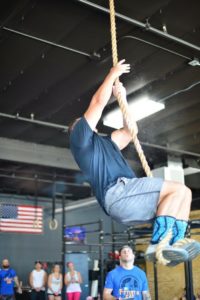 athlete in high school, taken college level courses in Exercise Science, coached people through physique competitions, managed a number of multi-million dollar gyms in Tucson, and built an online nutrition and personal training business, Sam has made Fitness and Health his lifestyle for over 20 years.
Sam's first experience with CrossFit was originally to see if he could make himself a better personal trainer.   He tried a few classes at a local CrossFit box and after a couple of WOD's, having experienced the CrossFit community, and quite frankly, getting his butt kicked, Sam was hooked and signed up for CrossFit classes himself and he's been doing it ever since!  Through CrossFit, Sam has found that he is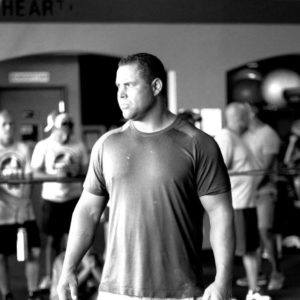 Fitter, enjoys the camaraderie of a CrossFit gym and fulfills his competitive edge that he missed from when he was playing sports.  As a CrossFit Coach, Sam loves the personal interaction during class with each member of the gym.
 Sam is excited for the opportunity to be a Coach and Assistant Manager at CrossFit 646 and CrossFit 646 North.  Sam has had a great experience as an athlete in this community, and he looks forward to being a larger part of this incredible group of people while helping CrossFit 646 continue to grow and thrive in the future!
Social Share