Got Strength? Got Speed? Want More?
CrossFit 646 is offering Summer STRENGTH & CONDITIONING CLASSES for High School Student-Athletes!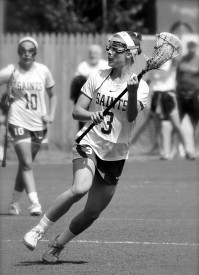 Learn proper lifting mechanics

Train for speed and power
Reduce sporting injury risk
Build confidence
Get ready for next season
Have fun!
WHEN:  The program will run from May 30th through July 31st (2 months) and meet on Monday's, Tuesday's and Thursday's from 11:00 am to Noon.
WHERE:
CrossFit 646 (address will change mid summer when we open our NEW FACILITY!)
 5151 N. Oracle Road, suite 132
Tucson, AZ 85704
COST: $200 for the summer
COMMITMENT:  Space is VERY limited so let me know ASAP to reserve your son or daughter's slot.
TO SIGN UP:  To sign up, you may go to Crossfit646.com and click on the "member login" button at the top of the screen.  From there you may sign in to your account or create an account.  Then go to ONLINE STORE and find "Strength & conditioning for Teens".  You can make payment right on that page.
These are the dates when the class will meet.
May 30
June 5, 6, 8
June 12, 13, 15
June 19, 20, 22
June 26, 27, 29
July 3, 6
July 10, 11, 13
July 17, 18, 20
July 24, 25, 27
*Click here for more information about SPORTS PERFORMANCE training at 646!
Call: (610)636-7277  Or Fill out the "TRY US FOR FREE!" Information form to the right and we will contact you with dates and times.
Testimonials
"During my three years at St. Stephen's & St. Agnes School, I was extremely fortunate to train under the tutelage of Coach York. He introduced me to the sport of weightlifting and helped me develop into the college-level athlete that I am today."
"With the help of Coach York, my dream became a reality.  Coach York taught me everything I know now about strength and conditioning. He motivated me, pushed me, and inspired me to complete lifts or finish sprints I never thought were possible. He was no ordinary Coach, but a role model and a trustworthy friend that helped me achieve my goals. My favorite part about Coach York was that he showed me a lifestyle in which I could stay healthy and be healthy, while also having a fantastic time. Now as a soccer and lacrosse player at Hamilton College in upstate New York, I still attribute so much of my success to Coach York. Coming into college I had no worries about weightlifting or run tests, as Coach York had provided me with all the tools necessary to allow me to succeed." –Darby Philbrick (Hamilton)