ATHLETE OF THE MONTH Feb. 2017
CAROL ADAMS
Carol has been training at 646 since it's inception and we've been fortunate to have such a great athlete as part of our community!  If you don't know Carol, she is a competitive Olympic Weightlifting at the age of 69!  (70 in weightlifting years)  I asked Carol a few questions about her past and here is what she said: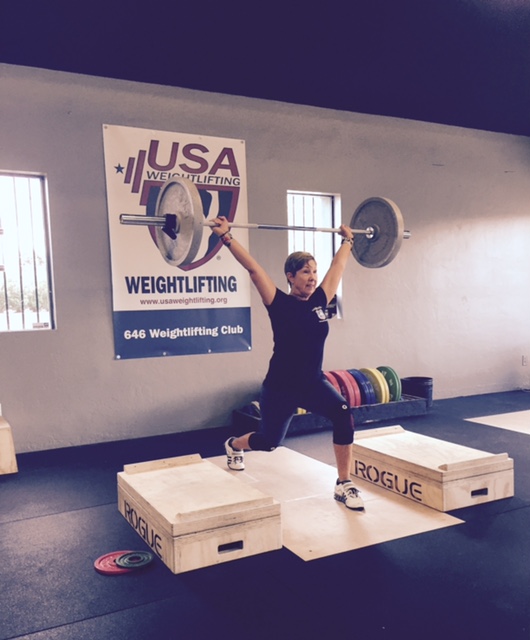 When did you start Olympic Weightlifting?
I started weightlifting in 2008 (age 61) ONLY because I was always bored with my workouts and a creative trainer finally handed me a barbell. I didn't really know that Olympic weightlifting was a sport, and certainly didn't think it applied to me.  I had to be shown pictures and articles about Masters competitions before I was willing to do a meet at our gym.
How many meets have you competed in locally, nationally and internationally and what records do you hold?
I've competed in 9 local meets, 3 state games (CO – gold, NM – gold, CA – bronze), 1 American Masters (gold, best lifter and records in C&J & total), 3 National Masters (3 gold and 2 times best lifter), 1 Pan Am (gold  and records for snatch, c&j and total), and 1 World Masters Cup (gold and best lifter). Going for my 3 National Masters records next week.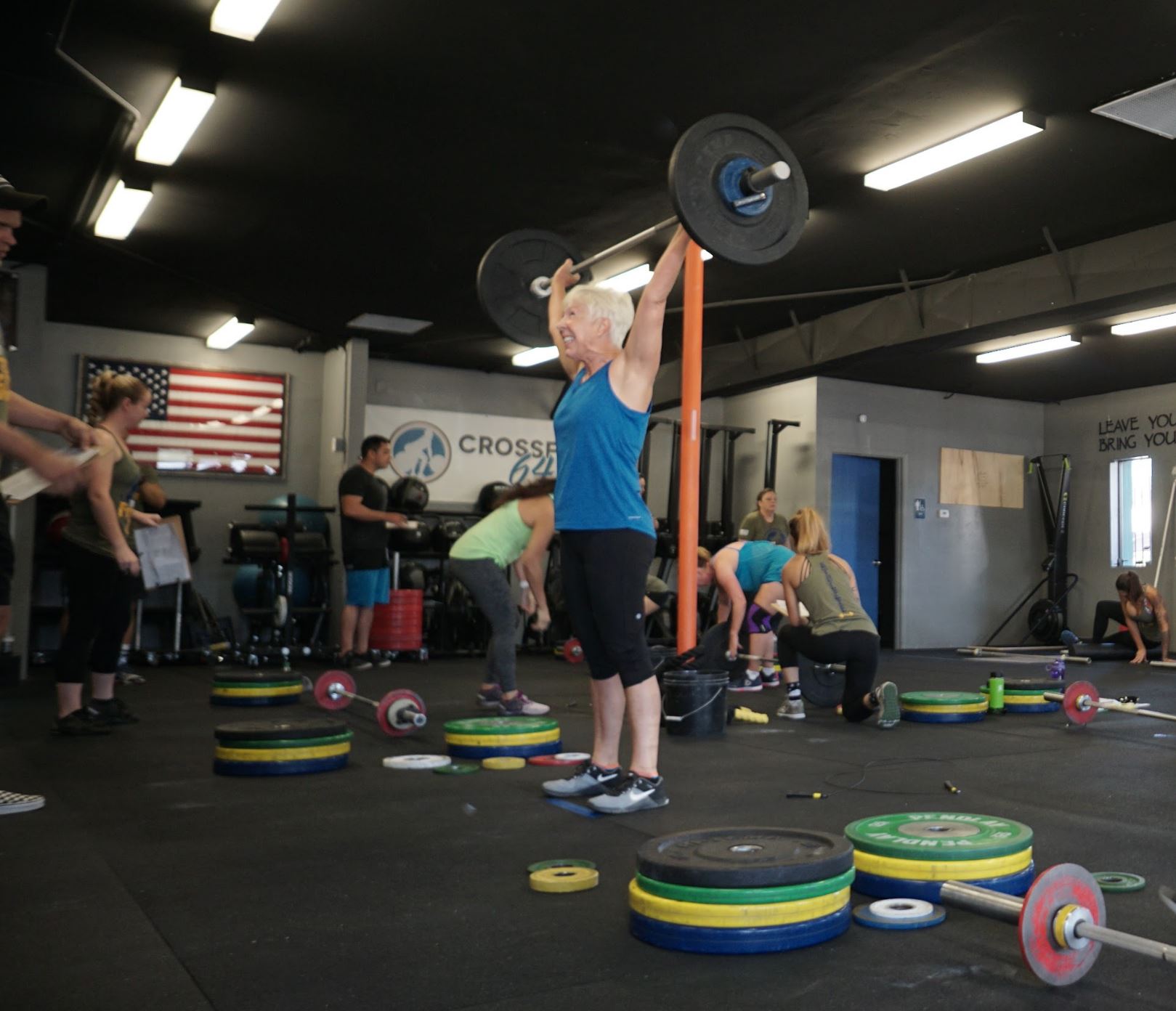 Why do you love weightlifting?
There is so much I love about weightlifting. The physical, emotional and mental discipline are challenging and keep me engaged. I love that a good lift depends completely on ME and my ability to focus and control my attention and attitude. I love that there is no end to the learning and refining. It is a graceful and powerful sport and I enjoy watching anyone who has a passion for it, whether they are 16 years old or 80 years old. This sport has exposed parts of my self that I have avoided confronting until now. A lifetime of being content with average and going along largely unnoticed is challenged in weightlifting. Here I am willing to stand in a spandex suit in front of people who are literally judging me and what I do, just for the experience of showing myself how big my heart and commitment can be. In the words of Matt York: Set my hair on fire and go for it!
 Congrats Carol
Carol, we are humbled by your abilities as a weightlifter, but more than that, we are grateful for your positive presence, your sense of humor, your competitive spirit and of course, your friendship.  Our hearts are with you as you travel to Georgia next week to compete in the National Masters Championships!  Set the whole place on fire!