My dream became a reality (Darby Philbrick)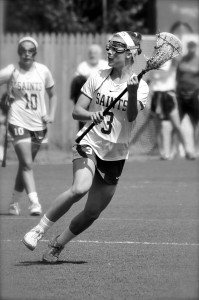 Ever since third grade, being a two sport collegiate athlete was my dream. By the time freshman year of high school rolled around, I was ready to put in the work necessary to make it come true. With the help of Coach York, my dream became a reality.
I attended St. Stephen's and St. Agnes School in Northern Virginia for all four years of high school. During my four years, Coach York taught me everything I know now about strength and conditioning. He motivated me, pushed me, and inspired me to complete lifts or finish sprints I never thought were possible. During every workout, Coach York's passion for weightlifting and fitness was obvious, as he was there to support me during every step of my journey. He was no ordinary Coach, but a role model and a trustworthy friend that helped me achieve my goals. My favorite part about Coach York was that he showed me a lifestyle in which I could stay healthy and be healthy, while also having a fantastic time.
Now as a soccer and lacrosse player at Hamilton College in upstate New York, I still attribute so much of my success to Coach York. Coming into college I had no worries about weightlifting or run tests, as Coach York had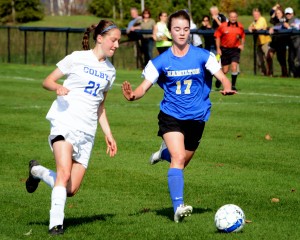 provided me with all the tools necessary to allow me to succeed. I will never forget the countless hours he dedicated to helping me achieve my dream, and for that I am forever grateful.