ATHLETE OF THE MONTH !!!!
Allison Knoepffler
CONGRATULATIONS to Allison for earning CrossFit 646's Athlete of the Month Award for September!!!!  Here is what Allison had to say about her experience as a CrossFitter!
1. How long have you been a member of CrossFit 646?
I've been a member since February 2017
2. What motivated you to start CrossFit?
Honestly I wanted to go above and beyond with my fitness. I wanted something more challenging than the average gym and crossfit is the way to go.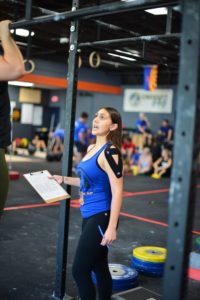 3. What motivates you to continue pushing yourself?
By going to crossfit my drive to improve keeps getting stronger over time and that motivates me to continue. Crossfit is a positive light in my life. It has taught me to encourage others and know that we are never alone in our pursuit to thrive. That's the best motivation to ask for.
4. Have you met any large goals since you've been a member of CrossFit 646?
One large goal that I met was to make fitness a constant in my life. I did make a deal with Matt when I started that I would go to crossfit everyday 🙂
5. What obstacles have you overcome to meet your goals?
My biggest obstacle that I have overcome is not standing in my own way. Knowing that I am capable of more.
6. It takes a village to accomplish major goals. Is there anyone who helped you or inspired you to meet your goals that you'd like to thank?
I have to thank my boyfriend James. We have always encouraged each other in all that we do. And of course i have to thank all the coaches at 646 for kicking my butt.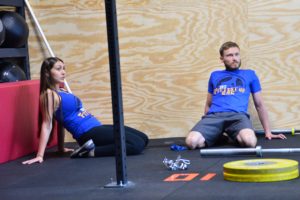 7. Do you have any goals that you're focused on right now?
Oh yea I have a few but I really want to get my strict pull ups down!
8. If you had to give one piece of advice to someone just starting out at CrossFit 646 what would it be?
If I had to give one piece of advice to someone starting out is never to give up. Don't let negative things around you keep you from your goals.
9. What do you love about CrossFit?
There's a lot to love about Crossfit! It always make me feel good about myself. I love the constant challenge that it brings and the sense of community.