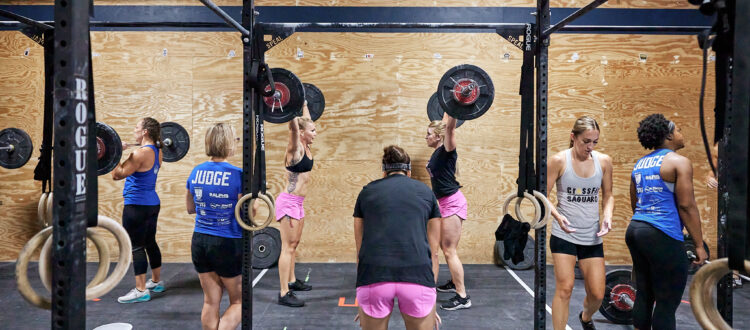 CrossFit 646 WODs Week of 7/17
Hi 646ers!
Here are your weekly WODs for the week of 7/17
SummerSmashDown_9065_WR.jpg
EVENTS and HAPPENINGS @ CF646 and other CROSSFIT competitions/events/news.
The INBODY machine will be at the below GYM during the below dates….if you want to do a check in.
o North Gym July 3rd – July 17th
o Tucson Gym July 18th – August 1st
o North Gym August 2nd – __
Beyond the Whiteboard access code 646407 (Start tracking and recording your workouts)
CROSSFIT KIDS, Every Mon & Wed @4PM @NORTH GYM
CROSSFIT KIDS, Every Tues. @ 4PM TUCSON GYM
*Email for more info or to get your kid registered.
July 28th – 30th (Fri, Sat, Sun.) LAKE trip to Patagonia! Come for the Day (29th) or the whole weekend!
August 1st – August 6th CrossFit Games
Aug 16 – Sept 6 Legends Qualifier
AUGUST 19TH 7AM-4PM CROSSFIT 646 SMASHDOWN COMPETITION.
***interested in volunteering and helping out?
Email Matt@crossfit646.com
Sept 29th-Oct 1st Masters Fitness collective (Indiana)
Nov 10-11 Desert City Classic
Dec 7-10 Legends Championships
Jan 11-14 2024 Wodapalooza 2024 in Miami
Sept 20-22 2024 WZA SoCal
Monday 7/17/23
Back Squat 80/3×5, 70/Max reps
5 Rounds For Time
5 Overhead Squat 135/95lbs
10 KB Front Rack Reverse Lunges 24/16kg
15 Pull Ups
Tuesday
AMRAP
60s Strict HSPU
60s Rest
60s Double Unders
60s Rest
then
OTM for 8 Minutes
30% of max HSPUs
50% of max Double Unders
AMRAP in 12 Minutes
8 Toes to Bar
25′ HS Walk
8 Burpees to Bar 6″
25′ HS Walk
Wednesday
7 Rounds for Max Clusters
Minute1: 15/12 Cal Row
Minute 2: 14 Single DB Box Step Up 24/20 50/35
Minute 3: Max Clusters 135/95lbs
1 Minute Rest
*If you miss a reps on row or step ups, you get minus reps
on the clusters
Thursday
AMRAP in 30 Minutes
400m Run
Max set of GHDSU
400m Run
Max set of KB Swings 32/24kg
400m Run
Max Distance of Farmers Carry 70/50# DBs. 5′ is 1 rep
*score is total reps of GHDSU + Swings + Carries
Friday
AMRAP
60s Bar Muscle Ups
60s rest
60s Lsit Hold Max cummulative Time
60s rest
60s Ring Dips
Rest 3 minutes
EMOM 12M
30% BMU
50% L Sit Time
30% Ring Dips
27-21-15-9
Wall Balls 20/14
Pull Ups
50 Double Unders after each set of Pull Up
Saturday
Deadlift 70/5×5
8 Rounds For Time
8 DB Snatches Right Arm 50/35
8 DB OH Lunge Right Arm 50/35
8 DB Snatches Left Arm 50/35
8 DB OH Lunge Left Arm 50/35
16 Ring Rows
Sunday
3 Rounds
10 DB Bench
10/10 DB Row
6 sets
20/15 cal bike
20 Squat Jumps
12/8 cal bike
Rest 2 minutes